Harris County, TX (9/16/2021) – A child is now hospitalized after she was hit by an SUV in north Harris County Thursday morning.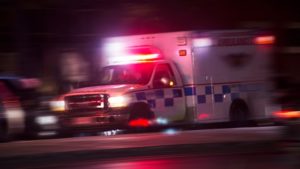 The accident happened around 7:45 a.m. on Ella Blvd between Kuykendahl Road and Rushworth Drive. A girl ran across the street, trying to get to her bus stop. 
The girl that was hit was taken to the hospital in critical condition. Reports say she is stable. 
A witness claimed that the driver had been speeding and talking on her cellphone when the young child stepped into the road.
Crash investigators will review all factors that may have led up to the accident and police reports will be made available in fourteen days.
Distracted Driving Lawyers
Distracted driving is a top cause of car accidents in Houston. Although most people associate distracted driving with cellular devices, there are a variety of reasons for distracted driving and all of them are dangerous. Common types of distracted driving include:
Driving drowsy
Listening to something distracting
Eating while driving
Adjusting car controls while driving
Texting while driving
Watching your child experience an injury as a result of another person's negligence is extremely traumatic. No child should ever have to suffer, especially if the accident that caused their injury was avoidable. As a parent, you want the best for your child and will do anything to help them experience the best life possible. That's why when your child is injured, you need the help of a compassionate attorney who will fight for you. For a free case evaluation, call our office at 713-405-1263 or fill out our online contact form today.
Source: ABC 13