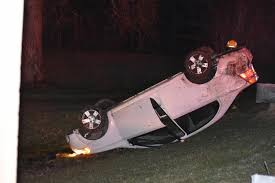 Houston, TX (12/11/2019) – A 5-year-old is now dead after a routine drive Monday morning to a day care and school resulted in landing upside-down in a ditch in northeast Houston.
The incident happened around 5:30 a.m. at Tidwell and Valley Forest Drive when a 29-year-old mother was taking her three children to day care and school lost control of her vehicle and landed upside down in a ditch.
The child was trapped inside the vehicle. He or she died from those injuries.
The two other children, a 6 and 7-year-old, were able to be pulled from the vehicle by their mother.
The mother's condition is unknown.
Crash investigators will review all factors that may have led up to the accident and police reports will be made available in fourteen days.
Houston Wrongful Death Attorney
The family of the 5-year-old may be entitled to a wrongful death claim due to the sequence of events from the accident. They may be compensated for damages such as funeral expenses, medicals costs, and emotional loss.
It's important to contact a wrongful death attorney during a heartbreaking loss since they have the resources to help you. If you live in Houston or the surrounding areas and were involved in an accident, the experienced personal injury lawyers at Sutliff & Stout can help you understand how much your wrongful death lawsuit is worth.
To schedule a free and confidential consultation about how much your personal injury claim or wrongful death claim is worth, please call or text our office anytime at 281-853-8446.
Source: ABC 13