Houston, TX (4/11/2021) – A child was killed and a father was hospitalized following a fatal collision on the Southwest Freeway.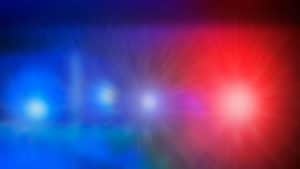 The accident happened around 3:30 a.m. at Fountain View when a BMW 545i headed northbound on the feeder road collided with a Nissan on Fountain View. The Nissan rolled over.

A father and his 5-year-old child that were in the Nissan were taken to the hospital. His child was later pronounced dead at the hospital.
The father is expected to survive.
The driver of the BMW, 26-year-old Sebastian Matta, was reportedly intoxicated and attempted to flee on foot, but was stopped by witnesses.
Crash investigators will review all factors that may have led up to the accident and police reports will be made available in fourteen days.

Car Accident Lawyers
Watching your child experience an injury as a result of another person's negligence is extremely traumatic. No child should ever have to suffer, especially if the accident that caused their injury was avoidable. As a parent, you want the best for your child and will do anything to help them experience the best life possible. That's why when your child is injured, you need the help of a compassionate attorney who will fight for you.

For the case above, an infant was wrongfully killed in an accident. These events are unforeseen and traumatic. In cases like this, it's important to hire a car accident attorney since they have the knowledge and legal experience to handle a sensitive case such as this one.
If you're in the Houston, Texas area and your child has experienced injuries, the team at Sutliff & Stout Injury and Accident Law Firm is here for you. We believe everyone deserves competent legal counsel and we will walk by your side every step of the way to provide you with just that. To schedule your free consultation, call our office at 713-405-1263 or fill out our online contact form today.
Our deepest condolences go out to the families of the victims of this horrible incident. Please click the "Remove Post" link if you would like this post removed. REMOVE POST