Houston, TX (5/28/2021) – A vehicle lost control and crashed into a northwest Houston parking lot, sending one child to the hospital late Friday night.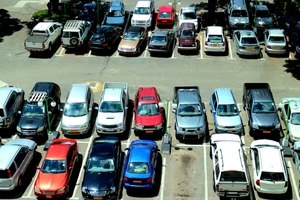 The accident happened around 8:20 p.m. on Antoine Drive at Creekmont when a car carrying two children lost control and crashed into other cars in the parking lot.
The driver of the vehicle was killed and at least one child was taken to the hospital.
Crash investigators will review all factors that may have led up to the accident and police reports will be made available in fourteen days.
Car Accident Lawyers
Watching your child experience an injury as a result of another person's negligence is extremely traumatic. No child should ever have to suffer, especially if the accident that caused their injury was avoidable. As a parent, you want the best for your child and will do anything to help them experience the best life possible. That's why when your child is injured, you need the help of a compassionate attorney who will fight for you.
If you're in the Houston, Texas area and your child has experienced injuries, the team at Sutliff & Stout Injury and Accident Law Firm is here for you. We believe everyone deserves competent legal counsel and we will walk by your side every step of the way to provide you with just that. To schedule your free consultation, call our office at 713-405-1263 or fill out our online contact form today.