Houston, Texas (Dec. 12. 2022) – A small bus was involved in an accident near a Houston area apartment complex. The crash involved 16 people, 13 of whom were children, that were churchgoers at a local area Baptist church.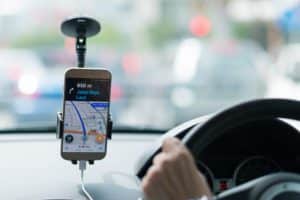 The bus, which belongs to the church, rolled over, landing on its side, while attempting to make a left turn into a neighborhood. According to witnesses, they believed the bus was speeding at the time of the accident.
A representative from the Harris County Sheriff's Office said following the accident that it is unknown at this time if the bus was speeding but noted that the speed limit is 30 MPH. The driver was most likely issued a citation for the crash, but the need for further charges has yet to be determined.

All 16 riders on the bus were taken to local hospitals for medical evaluation following the crash. 
Houston Bus Accident Lawyers
Accidents involving large vehicles, especially ones carrying a large number of individuals, can often result in fatalities and many injured. Thankfully in this situation, no one lost their life, but the potential injuries in this accident are significant. A large number of buses do not have seatbelts, and the fact that this bus tipped over are compounding point for escalating potential injuries. A full investigation and evaluation of those on board will need to be done to determine the extent of injuries and what could have been done to prevent this. 
In this situation, it may be best to consult with an experienced car accident lawyer to help make sense of this situation. Don't settle for just any lawyer.  Hire a lawyer who has the experience and resources necessary to take on an insurance company. At Sutliff & Stout, that is exactly what we do.  Our board-certified personal injury lawyers know how to hold insurance companies accountable and get you the money you deserve. Contact us today at (713) 987-7111 or fill out the case review form.

Source: The Houston Chronicle