Spring, Texas (October 5, 2022) – A construction worker was killed in a hole collapse on a work site near Grand Parkway and I-45 in Spring.
The accident occurred at a warehouse construction site, where the man was working.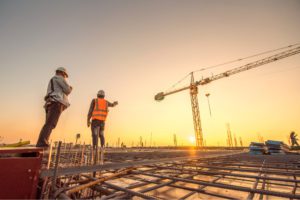 The Spring Fire Department's Rescue Team is currently working to recover the body of the construction worker.
Details on the cause of the collapse were not made immediately clear following the accident.
Construction Accident Lawyers
Each day in the U.S workers are injured and sometimes killed while on duty. Unfortunately, the number of injuries and deaths is far higher for those working in the construction industry.
In fact, in 2008, the Federal Bureau of Labor Statistics stated that the construction industry has the second highest number of fatalities of all industries in the U.S. The study also revealed that construction workers have a higher-than-average number of days off from work because of illness or injury. Other studies have indicated that one out of every ten construction workers will be injured on the job at some point during their career.
If you were hurt in a construction zone accident, don't wait to contact a competent Houston construction zone accident lawyer. The legal team at Sutliff & Stout will be your biggest advocate to ensure you're fairly compensated for your damages. We possess the collective experience, knowledge, and resources necessary to obtain positive results for your accident case.
Our deepest condolences go out to the families of the victims of this horrible incident. Please click the "Remove Post" link if you would like this post removed. REMOVE POST
Source: KHOU