Beaumont, TX (8/10/2021) – Two construction workers were hit Tuesday morning after a fatal crash occurred.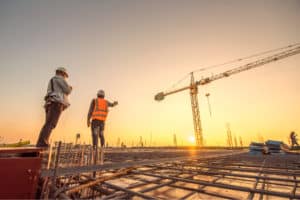 The accident happened around 10:30 a.m. on the Eastex Freeway near Tram Road in a construction zone.
Both of the construction workers were taken to a local hospital. One died as a result of his injuries. 
Construction Accident Lawyers
Each day in the U.S workers are injured while on duty. Unfortunately, the number of injuries and deaths is far higher for those working in the construction industry.
In fact, in 2008, the Federal Bureau of Labor Statistics stated that the construction industry has the second highest number of fatalities of all industries in the U.S. The study also revealed that construction workers have a higher-than-average number of days off from work because of illness or injury. Other studies have indicated that one out of every ten construction workers will be injured on the job at some point during their career.
If you were hurt in a construction zone accident, don't wait to contact a competent Houston construction zone accident lawyer. The legal team at Sutliff & Stout will be your biggest advocate to ensure you're fairly compensated for your damages. We possess the collective experience, knowledge, and resources necessary to obtain positive results for your accident case.
Source: Beaumont Enterprise, 12 News Now