Coppel, Texas (Dec. 29, 2022) – A speeding Honda ran a red light in Coppel, slamming into a BMW sedan with five people inside. The crash claimed the lives of two individuals, a 41-year-old woman from California and a 69-year-old woman from Plano, both of whom were in the BMW. 
The other three people involved in the crash were taken to a local hospital, where their condition remains unknown.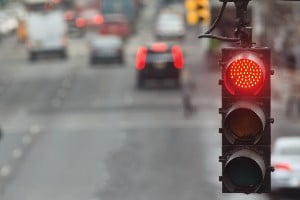 The crash occurred around 7:00 p.m. at West Bethel Rd. and South Freeport Pkwy intersection. Police believe the Honda driver, who they identified as 20-year-old Selvin Cuyuch, was fleeing from a previous accident. The earlier incident occurred on I-635.
Cuyuch was arrested following the accident and is facing two counts of manslaughter.
Car Accident Lawyers
Running a red light at a traffic stop is a violation of Texas roadway laws and a clear indication of negligence. This isn't even factoring in the driver's reported involvement in a separate accident and speeding. 
Regardless, if someone commits an act of negligence resulting in death, the family may be entitled to a wrongful death claim. If you need to discuss a fatal accident case with a personal injury lawyer from Sutliff & Stout, Injury & Accident Law Firm feel free to call us at (713) 405-1263 or contact us online to discuss your injury or wrongful death claim.
Our deepest condolences go out to the families of the victims of this horrible incident. Please click the "Remove Post" link if you would like this post removed. REMOVE POST
Source: CBSDFW