Frankston, TX (4/25/2021) – A couple was killed in a two-vehicle wreck on Sunday on State Highway 155.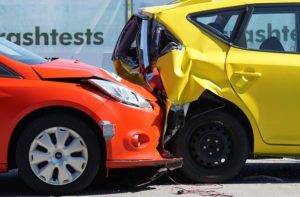 The accident happened around 2:05 p.m. James Wimberly, 84, was driving a white Toyota Highlander north on SH 155 while a white Kia Sorento was also headed north at a high rate of speed.
According to reports, the Kia went over a small grade and failed to control speed. The Kia struck the Toyota in the rear, causing the Toyota to veer across southbound lanes and into a ditch. It struck several trees.
James Wimberly and his wife, Bonnie Wimberly, 84, were pronounced dead at the scene of the crash.
The driver of the Kia, 57-year-old Dianna Johnston, was sent to the hospital for serious injuries.
Crash investigators will review all factors that may have led up to the accident and police reports will be made available in fourteen days.
Rear-End Collision Lawyers
Most people consider rear-end car accidents to be minor. Often, these collisions occur in bumper-to-bumper traffic, in a parking lot, or in other situations when cars are moving at low speeds. When rear-end car accidents occur at high speeds, they can result in severe injuries and are sometimes fatal.
Speed limits in Texas have increased over the last decade or so, but faster speeds are still more dangerous. Drivers operating at excessive speeds can lose control of their vehicle or lose necessary seconds of reaction time, resulting in a fatal crash. By the time a speeding driver reacts to traffic conditions, it could be too late.
If you or a loved one has been injured in a rear-end accident or another type of car accident, do not delay in getting the legal help you need. The attorneys at Sutliff & Stout are dedicated to helping car accident victims in Houston receive the financial compensation they need to recover so they can get back to normalcy. Our lawyers are Board Certified in Personal Injury Trial Law by the Texas Board of Legal Specialization. We have helped countless accident victims recover thousands of dollars in favorable settlements and verdicts. Schedule a free consultation with a trusted Houston car accident attorney today by completing an online contact form or call our office at (713) 405-1263.
Source: KLTV
Our deepest condolences go out to the families of the victims of this horrible incident. Please click the "Remove Post" link if you would like this post removed. REMOVE POST