George West, Texas (Jan. 2, 2023) –  A multi-vehicle accident involving a minivan, an SUV, and a sedan, resulted in the deaths of six individuals last Friday.
The incident occurred when the minivan attempted to pass a separate vehicle in a no-passing zone. The minivan collided head-on with an SUV in the opposing lane, which caused the sedan to rear-end the SUV. In addition to the six killed, five other people were also injured in the crash.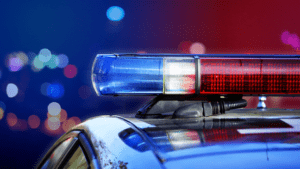 The vehicle the minivan attempted to pass was not involved in the crash.
Officials from the Texas Department of Public Safety report that the crash happened near George West, a small town about 60 miles northwest of Corpus Christi.
The minivan driver was identified as Xochitl Veronica Lopez, a 39-year-old from Houston. A juvenile passenger was also killed in the crash. Both were pronounced dead at the scene.
The driver of the SUV was identified as Salvador Almeda Mendoza, a 47-year-old from Ganado, Texas. Mendoza had two passengers with them at the time of the crash, Ilda Briones Nieves, 58, and Honorio Lazo Navarro, 74, both of whom were killed in the crash. 
The sixth person killed in the crash was a passenger in the sedan who has not been publicly identified at this time. 
A total of five other people were taken to a local hospital for a range of injuries. 
Police do not believe that alcohol was a factor in the crash. 
Wrongful Death Lawyer
Accidents that involve extensive injuries or death are encouraged to contact legal counsel due to the number of damages that come from an accident that causes such fatalities. An attorney can deal with insurance adjusters for you, negotiate settlements, and represent your best interests if a lawsuit is needed.
Because of the fatal events of how this wreck evolved, personal injury claims will need to be filed for the victims. Following a fatal car accident, victims and families of victims may find the claim process difficult. The insurance claim adjuster will do what they can to make the claims process harder on you to benefit the insurance company. They might try to get you to admit it was your fault or convince you to accept a lowball settlement. Contact a personal injury lawyer to file your claim to avoid this frustrating process. We're on your side and will do what we can to ensure you're protected.
If you or a loved one were involved in a car accident, immediately contact a legal expert to help you evaluate your options. Call car accident attorneys Sutliff & Stout at (713) 405-1263 or send us an email to discuss your car accident injury case.
Our deepest condolences go out to the families of the victims of this horrible incident. Please click the "Remove Post" link if you would like this post removed. REMOVE POST
Source: The Chron