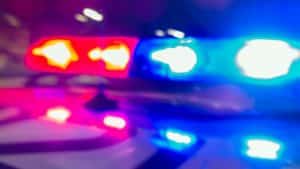 New Waverly, Texas (July 3, 2022) – Police have confirmed that just after 8 p.m. on the evening of July 3, a truck pulling a trailer collided with a passenger vehicle carrying four four adults and two children.
Officials on the scene confirmed that following the rescue of multiple individuals after the crash, five are injured and one individual has died. In total, three adults went into cardiac arrest following the accident. CPR was administered on all three, with one being pronounced dead on the scene.
The Huntsville Fire Department assisted with coordination of three medical helicopters that airlifted both children and the remaining adult to a local area hospital for treatment for serious injuries.
Truck Accident Lawyers, Sutliff & Stout
In a major collision like this, it is very important to hire an experienced truck accident lawyer to represent you if you were injured. Truck accidents can cause catastrophic injuries that require intensive medical treatment.
Because of the fatal events of how this wreck evolved, personal injury claims will need to be filed for the victims. Following a fatal car accident, victims and families of victims may find the claim process difficult. More often than not, the insurance claim adjuster will do what they can to make the claims process harder on you to benefit the insurance company. They might try to get you to admit it was your fault or convince you to accept a low-ball settlement. To avoid this frustrating process, contact a personal injury lawyer to file your claim. We're on your side and we will do what we can to make sure you're protected.
If you or a loved one were involved in a truck accident, it is important to contact a legal expert to help you evaluate your options. Call (713) 405-1263 or send us an email to discuss your car accident injury case.
Source: KBTX
Our deepest condolences go out to the families of the victims of this horrible incident. Please click the "Remove Post" link if you would like this post removed. REMOVE POST