Bellevue, Texas (Nov. 29, 2022) – Officials from the Department of Public Safety are reporting that a deadly 18-wheeler crash claimed the lives of two individuals on US 287.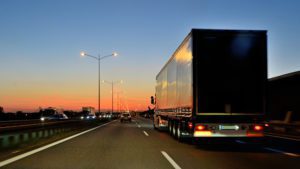 The department did not immediately make it clear if the deceased were traveling in the exact vehicle or how many total vehicles were involved in the accident. 
The cause of the accident remains ongoing. 
Texas Truck Accident Attorneys
An investigation into this accident will prove essential due to the fact that a potential commercial vehicle was involved in the death of multiple people. The driver of the semi-truck, and the trucking company, may be liable for any damages brought forth upon the motorist if they are found to be responsible for the accident.
The elements of liability, damages, and the ability to pay are critical in determining the value of a case or claim. Without all three elements, a case has little to no value given the nature of our legal system. If you would like to discuss your injury and accident case with a truck accident lawyer from Sutliff & Stout, Injury & Accident Law Firm feel free to give us a call at (713) 405-1263 or send us an email to discuss your claim.
Source: KAUZ
Our deepest condolences go out to the families of the victims of this horrible incident. Please click the "Remove Post" link if you would like this post removed. REMOVE POST