Houston, TX (4/30/2021) – A multi-vehicle crash left one fatality early Friday morning along I-45 North.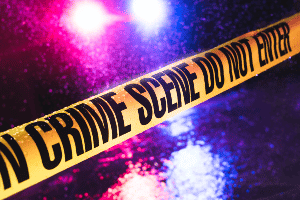 The accident happened around 2 a.m. in the northbound lanes of Beltway 8. A vehicle that was stalled in the main lanes was wiped by a GMC SUV. The SUV stopped and the driver attempted to cross the frontage road when a blue vehicle came by and struck the driver.
That driver was killed at the scene.
The driver of the blue vehicle fled the scene. He is wanted by the sheriff's office.
Crash investigators will review all factors that may have led up to the accident and police reports will be made available in fourteen days.
Sideswipe Accident Lawyers
Sideswipe accidents on an interstate highway can be deadly, because the reaction of many drivers is to immediately correct their action or move away from the car that is impacting them. While many sideswipe accidents only cause property damage, including unsightly scratches and jammed doors, many other sideswipe accidents can be deadly, especially those when the cars are both traveling at a high rate of speed.
Following the sideswipe accident, another vehicle came by and the accident evolved into a hit-and-run. In Texas, if you were involved in a hit and run and you are unable to locate the at-fault driver, you can make a claim against your UM/UIM insurance carrier. However, before your insurance company will pay the claim, you must prove that you were actually struck by another vehicle. If you cannot make this showing then your insurance company is not legally obligated to pay under your policy.
For the case above, a hit-and-run crash led to the death of a driver. Because of this, the family of the victim that was killed has a right to file a wrongful death claim against the blue car's driver once found. If you would like to discuss your injury and accident case with a car accident lawyer from Sutliff & Stout, Injury & Accident Law Firm feel free to give us a call at (713) 405-1263 or send us an email to discuss your claim.
Source: KHOU