Aransas Pass, TX (5/13/2021) – A driver was injured and cases of beer spilled across Highway 35 Thursday morning in Aransas Pass.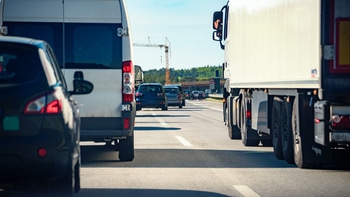 The accident happened near Moore Road when a car pulled out in front of an 18-wheeler.
The tractor trailer overturned, spilling cases of beer. A pickup truck towing a boat then hit the front axle of the tractor.
The pickup truck driver was pinned in the cab and was taken to the hospital for treatment.
Crash investigators will review all factors that may have led up to the accident and police reports will be made available in fourteen days.
Truck Accident Lawyers
According to Texas Law, drivers have a responsibility to drive with caution and care everywhere they go. This is called Due Care. When drivers exercise reckless behavior, such as the case above, the consequences are deadly. Pulling out in front of a dangerous vehicle, such as an 18-wheeler, is a risky action.
Truck accidents are scary situations for any motorist; averaging a weight of 40 tons, 18-wheelers can cause great, catastrophic damage if involved in a wreck with another vehicle. Pulling out in front of 18-wheelers should be avoided at all costs, since their ability to brake is slower due to their heavy weight.
If you or a loved one has endured moderate to severe personal injuries, or someone you love lost their life in a rear-end semi-truck accident, reach out to the skilled truck accident attorneys at Sutliff & Stout to uncover what your case is worth. Our utmost priorities are to defend you, protect you and your family, and uphold your rights when you need it most. When you're ready to have an aggressive advocate on your side, contact us for a free, no-obligation case review.
Source: Houston Chronicle