Huffman, TX (9/8/2021) – A semi-truck driver was fatally killed after a train crashed into an 18-wheeler Wednesday morning in northeast Harris County.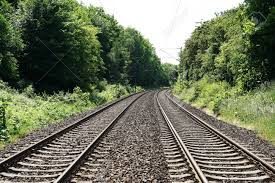 The accident happened at FM 2100 and FM 1960 around 7 a.m. when a train hit the cab of an 18-wheeler, pushing it 30 feet down the tracks.
The driver of the semi-truck was killed.
Investigators say the crash caused a hazmat situation due to a large fuel spill from the semi-truck.
Crash investigators will review all factors that may have led up to the accident and police reports will be made available in fourteen days.
Train Accident Attorneys, Sutliff & Stout
Train and vehicle collisions are far and few in between, but they can result in fatalities just like any other car accident. Accidents like the one above are just one out of thousands of reported train–car collisions that occur yearly. According to the Federal Railroad Administration, there were over 2,000 railroad collisions in 2018.
Any type of motor vehicle accident has the potential to cause serious and life-changing injuries. However, accidents involving large commercial trucks or 18-wheelers have an especially high risk of resulting in catastrophic or even fatal injuries for many reasons. While it remains to be seen what caused the cab of the semi-truck to be on the train tracks, we do a driver was killed because of it.
If you or a loved one has been injured or killed while on or near a railroad, you should consult an experienced railroad accident attorney. In an effort to help you or your loved ones, the attorneys of Sutliff & Stout, PLLC are happy to speak with you free of charge to discuss your concerns and situation. Our railroad accident lawyers understand that each person's situation and needs are unique. Regardless of your situation or location, our lawyers are ready to help you and your family get back on track.
Source: ABC13