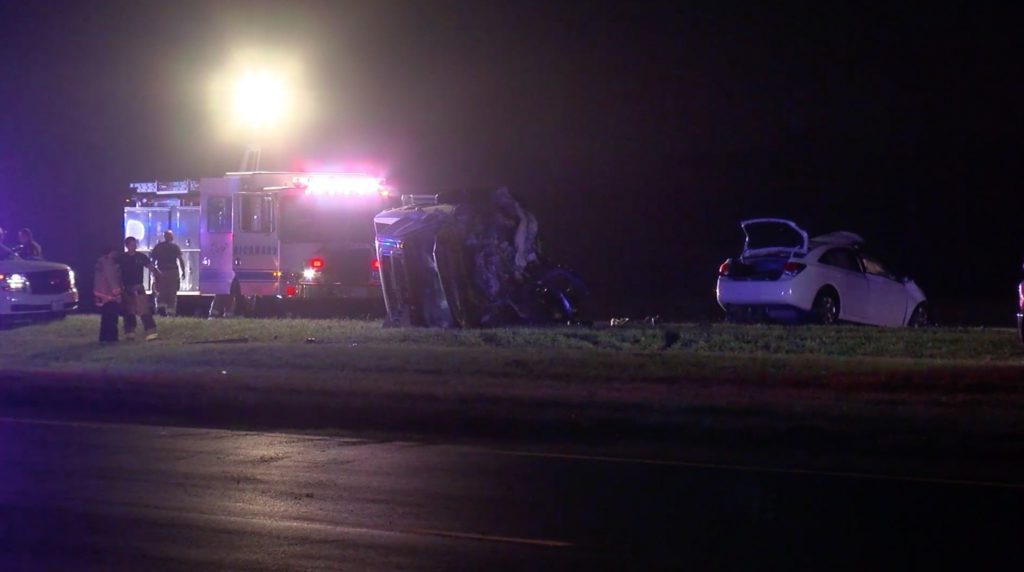 Richmond, TX (3/10/2020) – A driver was killed after a wrong-way crash on State Highway 99 early Tuesday morning in Richmond.
The accident happened around 12:20 a.m. near West Bellfort when a wrong-way driver drove his pickup truck up to 90 mph before colliding into a Chevy sedan. The sedan was crushed and the truck flipped onto its side.
The driver of the Chevy sedan was killed.
The wrong-way driver was taken to the hospital, where they remain in the ICU.
Crash investigators will review all factors that may have led up to the accident and police reports will be made available in fourteen days.
Car accidents are the reason many people suffer injuries, even accidents that cause people to be hospitalized in the intensive care unit at the hospital, or killed.
When these kinds of wrongful fatalities occur, it's important to seek a personal injury or wrongful death lawyer. They have the resources necessary to help you after your accident, and if your case happens to go to trial, they'll be able to rightfully represent you and your case.
If you would like to discuss your injury and accident case with a car accident lawyer from Sutliff & Stout, Injury & Accident Law Firm feel free to give us a call at (713) 987-7111 or send us an email to discuss your claim.
Source: Click 2 Houston, KHOU, Chron