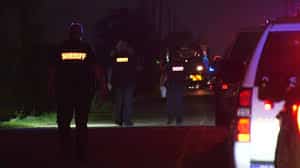 Katy, TX (3/25/2020) – A driver is dead and a juvenile is left critically injured after a car crash Monday night.
The accident happened on Morton Road around 6:15 p.m. when a Chrysler 300 going around 100 mph lost control and veered off the road. Three juveniles, all brothers, were in the car and one was ejected.
The driver was pronounced dead at the scene.
The juvenile that was ejected was taken to the hospital via LifeFlight. The two other juveniles were also taken to the hospital. They are ages 12, 13, and 16.
Intoxication may or may not have been a factor.
Crash investigators will review all factors that may have led up to the accident and police reports will be made available in fourteen days.
Pending the result of the investigation, it will be revealed what exactly was the cause of the accident. Because an adult driver was driving at the time of the wreck, there could be a possibility that he remains at-fault for the accident. If that is the case, then the surviving family of the brothers involved in the accident may be eligible to file a wrongful death claim against the driver's insurance.
It is important to have an experienced lawyer handling the case who understands personal injury and wrongful death. An attorney can represent your best interests if a lawsuit is needed. If you or a loved one were involved in a car accident, immediately contact a legal expert to help you evaluate your options. Call car accident attorneys Sutliff & Stout at (713) 987-7111 or send us an email to discuss your car accident injury case.
Source: Click 2 Houston