Port Arthur, TX (7/19/2021) – Two drivers were killed following a crash between a bus and a commercial vehicle Monday morning.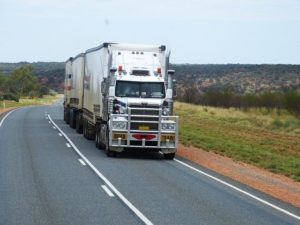 The accident happened along Texas Highway 82 near the Texas-Louisiana border around 7:30 a.m. when a commercial dump truck and a charter bus collided with each other.
Both drivers were killed at the scene.
Crash investigators will review all factors that may have led up to the accident and police reports will be made available in fourteen days.
Texas Truck Accident Lawyers
Due to their large dimensions and heavyweight, commercial trucks (or tractor-trailers) may cause debilitating injuries to drivers and occupants of passenger vehicles. Due to the fact that both drivers were killed, calling a truck accident attorney will be essential in order for accident damages to be repaired.
Pending the results of the investigation, if it is found that the 18-wheeler was at fault, the family of the driver who was killed may have the right to file a wrongful death claim against the big rig and their company. Family members may receive financial compensation for their loss, funeral expenses, lost wages, and emotional distress.
If you or a loved one were involved in a truck accident, it is important to contact a legal expert to help you evaluate your options. Our experienced truck accident lawyers work tirelessly to get you the compensation you deserve. Call Sutliff & Stout Law Firm at (713) 405-1263 and someone from our firm will be in touch with you to set up a free and confidential case evaluation for your truck accident case.
Source: 12 News Now