Odessa, TX (7/30/2021) – An elderly man is now dead after a fatal crash in northwest Odessa on Friday.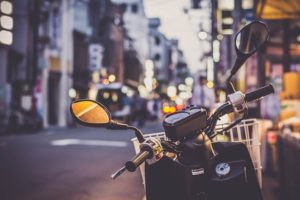 The accident happened around 1:41 p.m. at the intersection of North County Road West and Sunset. Jack William Ward II, 83, was attempting to cross the road on a motorized scooter when an SUV came by and hit him.
Ward was taken to the hospital, where he later died.
Crash investigators will review all factors that may have led up to the accident and police reports will be made available in fourteen days.
Scooter Accident Lawyers
E-scooters are a relatively new phenomenon that is spreading quickly in popularity. Because they are new, many people are unaware of how easily accidents can happen. It only takes one wrong move for an e-scooter accident to occur that can leave the rider, a pedestrian, or driver with painful injuries.
There is a wide range of injuries that result from an accident involving an e-scooter in Houston. Minor injuries include cuts, bruises, and sprains, while more severe injuries include broken bones, herniated discs, and traumatic brain injuries.
Board-Certified personal injury lawyers at Sutliff & Stout have vast experience handling cases involving e-scooters and are dedicated to helping clients in Houston recover favorable and maximum compensation for their losses. To schedule a free consultation with a Sutliff & Stout attorney today, complete a contact form online or call (713)-405-1263.
Source: CBS7
Our deepest condolences go out to the families of the victims of this horrible incident. Please click the "Remove Post" link if you would like this post removed. REMOVE POST