Houston, TX (10/19/2020) – A woman was struck then killed in a fatal auto-pedestrian wreck early Monday.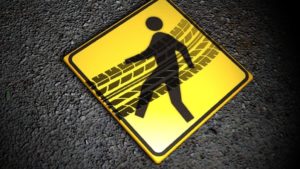 The accident happened on Kimberly Lane near Brittmoore around 7 a.m. A woman passed out behind the wheel of a vehicle and struck a 70-year-old woman that was out and about in the neighborhood. 
The 70-year-old woman was taken to Memorial Hermann Hospital where she was later pronounced dead.
It's not yet confirmed what caused the driver to pass out, but it may have been due to a medical condition, according to the Harris County District Attorney's Office.
Crash investigators will review all factors that may have led up to the accident and police reports will be made available in fourteen days.
Sutliff and Stout, Personal Injury Lawyers
Pedestrians are at a disadvantage when it comes to personal safety on the streets of Houston. Motorists frequently fail to see pedestrians on or alongside busy roads, and it only takes a second for a serious accident to occur. These accidents can result in thousands in medical expenses, lost wages, and even pain and suffering. For the case above, a woman was walking not on busy roads, but within her own neighborhood when she was struck and killed by a driver.
The family of the elderly woman may be entitled to a wrongful death claim against the driver. If you or a loved one was involved in a pedestrian accident in Houston or the surrounding areas, the experienced personal injury lawyers at Sutliff & Stout can help. For a complimentary consultation about your case, contact us today. 
Source: KHOU
Our deepest condolences go out to the families of the victims of this horrible incident. Please click the "Remove Post" link if you would like this post removed. REMOVE POST