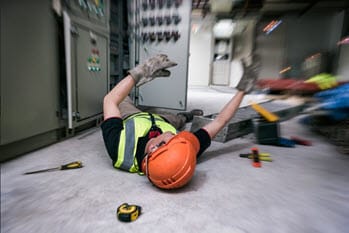 Lubbock, TX (11/13/2019) – One person is now hospitalized after being shocked by an electrical wire in an industrial accident on Tuesday in Lubbock, Texas.
According to Lubbock Police Department, a person was working on installing an irrigation system when the front of a trailer delivering dirt collided into an overhead electrical wire.
The wire then broke, fell on the person, and shocked him.
The man was transported to University Medical Center, where he remains in stable condition.
Investigators will review all factors that may have led up to the accident and police reports will be made available in fourteen days.
Sutliff & Stout, Personal Injury Lawyers
Each workplace comes with its risks, but none should put you at risk for injury, burns, or even electrocution. At Sutliff & Stout, we represent those that have been injured, whether in a car, at work, or even at seas.
If you or a loved one has been injured in an industrial site accident, contact a Houston personal injury attorney today, or submit a case review for a free, no obligation case review, so that you can get the necessary compensation to help recover from your injuries.
Source: Everything Lubbock
Our deepest condolences go out to the families of the victims of this horrible incident. If a family member would like the name of a person removed for any reason, please click the "Remove Post" link. REMOVE POST