Howard County, TX (9/3/2020) — An explosion in Howard County left three injured Thursday afternoon.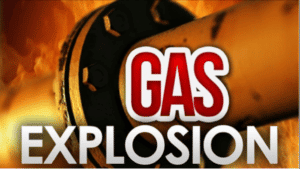 The incident happened around 3:30 p.m. near a well site in the area of County Road 40 and County Road 15.
Three victims were injured. One was taken via airlift while two others were taken via ambulance.
At this time there is no word on the patients' conditions or the cause of the explosion.
Experienced Explosion Lawyers, Sutliff & Stout
Victims of explosions and their families often have to overcome not only the immediate trauma from the explosion but also potentially high economic and noneconomic losses. Those who survive pipeline explosions often suffer first- and second-degree burns which may leave them disfigured for life.
Sutliff & Stout, Injury & Accident Law Firm has the knowledge and expertise to help explain your rights and to maximize your compensation and recovery. The lawyers at Sutliff & Stout, Injury & Accident Law Firm can assist you with:
Determining the source and cause of the explosion; and
Identifying the liable parties.
If you've been injured in a pipeline explosion, you need a personal injury lawyer fighting for you. We will evaluate all the sources of compensation available to you and secure the recovery you deserve.
Source: News West 9
Our deepest condolences go out to the families of the victims of this horrible incident. Please click the "Remove Post" link if you would like this post removed. REMOVE POST