Cameron, TX (2/22/2021) – A train and an 18-wheeler collided, causing a large explosion and fire on Monday.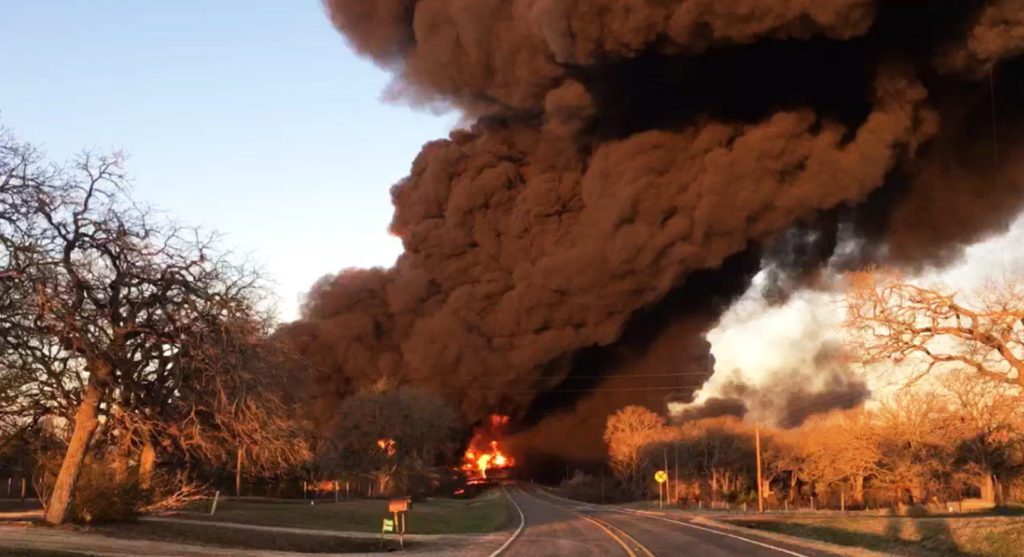 The collision happened on FM 2095 in Milam County around 7 a.m. when an 18-wheeler collided into a train. Train cars, about 14, derailed. Since the train carried gasoline, those cars exploded.
No injuries were reported. All personnel on the train, the truck driver, and the conductor are safe.
Homes were evacuated but a barn near the tracks burned down.
Crash investigators will review all factors that may have led up to the accident and police reports will be made available in fourteen days.
Train Accident Attorneys, Sutliff & Stout
Train and vehicle collisions are far and few in between, but they can result in fatalities just like any other car accident. Accidents like the one above are just one out of thousands of reported train–vehicle collisions that occur yearly. According to the Federal Railroad Administration, there were over 2,000 railroad collisions in 2018. 
Thankfully, no one in the explosion was injured, but if you or a loved one has been injured or killed while on or near a railroad, you should consult an experienced railroad accident attorney. In an effort to help you or your loved ones, the attorneys of Sutliff & Stout, PLLC are happy to speak with you free of charge to discuss your concerns and situation. Our railroad accident lawyers understand that each person's situation and needs are unique. Regardless of your situation or location, our lawyers are ready to help you and your family get back on track.
Our deepest condolences go out to the families of the victims of this horrible incident. Please click the "Remove Post" link if you would like this post removed. REMOVE POST