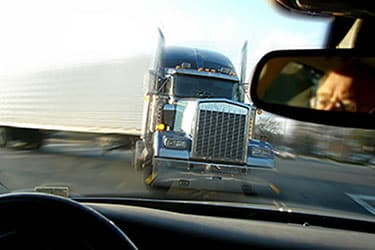 Roscoe, TX (April 23, 2019) – One person died when an 18-wheeler fuel truck rolled over on I-20 in Roscoe, Texas.
The truck accident happened around 3:00 p.m. on I-20 near Cemetery Road. The 18-wheeler loaded with fuel crashed then rolled over.
The Texas Department of Public Safety states the driver miscalculated the curve on the highway and then over corrected. The truck spilled 8,000 gallons of diesel due to the crash.
Bryan Ray Carter was a passenger in the 18-wheeler who died at the scene. Mr. Carter was 39 years old from Clyde, Texas.
The driver, 64-year-old Ray Clark Richard from Abilene, was transported to Hendrick Medical Center with non-life-threatening injuries.
DPS will continue to investigate the fatal accident and police reports will be made available in approximately ten days.
If you or a loved one were involved in a truck accident, it is important to contact a legal expert to help you evaluate your options. Call (713) 987-7111 or send us an email to discuss your car accident injury case.
Source: KTXS 12