Houston, TX (5/28/2021) – A possible drunk driving incident left multiple people injured over Memorial Day Weekend.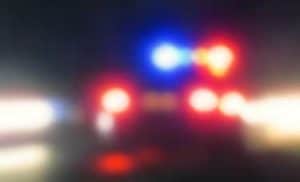 The accident happened around 2 a.m. on Friday when a Ford Mustang headed southbound on Smith Street collided with an SUV going eastbound on Elgin. That's when the SUV rolled over and landed on top of the Mustang.
Two people in the SUV were taken to the hospital, where they remain in stable condition.
The driver of the Mustang was taken into custody.
Crash investigators will review all factors that may have led up to the accident and police reports will be made available in fourteen days.
Wrongful Death Lawyers, Sutliff & Stout
The dangers of drunk driving are well known. The impairment caused by alcohol consumption frequently leads to devastating vehicle collisions which often result in incapacitating injuries and even deaths.  Because a possible drunk driving incident caused a crash that lead to injuries for multiple people, the right to file a personal injury claim is substantial. To do so, it's important to consult legal counsel while you file your claim since insurance companies may trick you into settling with little to no money.
The best way to make sure you are treated fairly after your car accident is to hire a lawyer who knows the law and who is willing to fight to make sure that you are treated fairly. At Sutliff & Stout that is exactly what we do. Our Board-Certified personal injury lawyers know how to hold the insurance companies accountable and get you the money you deserve. Contact us today (713) 405-1263 or fill out the case review form.