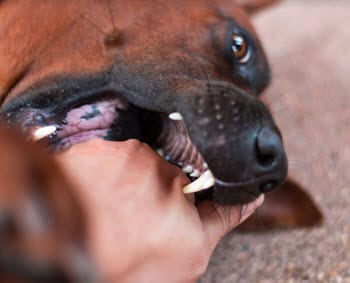 Dallas, TX (11/18/2019) – A 76-year-old woman is hospitalized after three pitbulls mauled her Friday morning in Dallas, Texas.
The incident happened at Coleshire Drive and Starkey Street around 11:25 a.m. According to police, officers found the elderly woman after being mauled by the three dogs.
She was transported to a hospital, where she remains in critical condition.
The owner of the three dogs will be issued citations by Animal Control, as well as a grand jury referral.
The dogs were confiscated and are now in Animal Control possession.
Investigators will review all factors that may have led up to the accident and police reports will be made available in fourteen days.
Sutliff and Stout, Personal Injury Lawyers
If you're facing a lengthy recovery after an accident or now have a permanent disability, you need to hire a personal injury lawyer. Unfortunately for victims of serious accidents, insurance companies often try to make settlement offers that don't fully account for their complex medical issues and expensive long-term treatment.
When you need to hire a personal injury lawyer, call Sutliff & Stout. Our experienced personal injury lawyers offer victims of serious accidents a free and confidential case evaluation. To schedule a free consultation, text or call our office anytime at 281-853-8446 .
Source: my texas daily
Our deepest condolences go out to the families of the victims of this horrible incident. If a family member would like the name of a person removed for any reason, please click the "Remove Post" link. REMOVE POST