By Hank Stout
We are saddened to report that a fatal accident on Interstate 10 has impacted the Houston community. On Wednesday, June 3, 2015, a bus crashed into the back of a semi-truck that was stopped on the highway due to traffic. The accident killed two people and sent at least 10 to the hospital.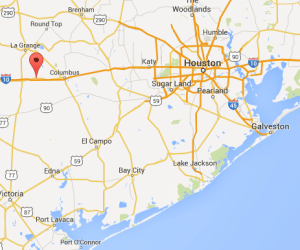 At approximately 12:30 PM on Wednesday, a Transportes del Norte bus was traveling eastbound and rear-ended an 18-wheeler, which was at a standstill. The accident occurred near Weimar, which is about 90 miles west of Houston. It is currently unclear what caused the crash, according to the Texas Department of Public Safety. It is assumed that driver error and not mechanical error was at fault for the accident.
The bus is owned and operated by Grupo Senda, which specializes in transporting industrial workers and students. It is unclear how many passengers were on the bus. Grupo Senda, according to their website, claims they are in compliance with all safety regulations and that each one of its drivers is highly qualified to do their jobs.
The company travels all throughout the state of Texas and to 10 states in the lower portion of the United States, as well as some parts in northern Mexico. The company employs over 7,000 and reports very few amount of crashes involving their bus lines.
Deadly crashes involving a large amount of passengers are tricky to sort out. Each person affected in the crash has a different background, a different situation, a different type of injury, etc. There is no cookie-cutter approach to dealing with these accidents. Each individual and/or their families have to file a claim with the commercial insurance policies involved in the crash, as well as their own personal insurance (if applicable).
The legal team at Sutliff & Stout gives our deepest condolences to the victims of this horrific accident and all people who were affected.
If you or a loved one was personally affected by this crash, or another like it, we are here to answer any of your questions. This can be a very emotional and hectic time, and you may need guidance on how to handle the overwhelming process of dealing with a multi-passenger accident. Even if you just have a small question about steps you need to do in order to handle this situation, please give us a call.