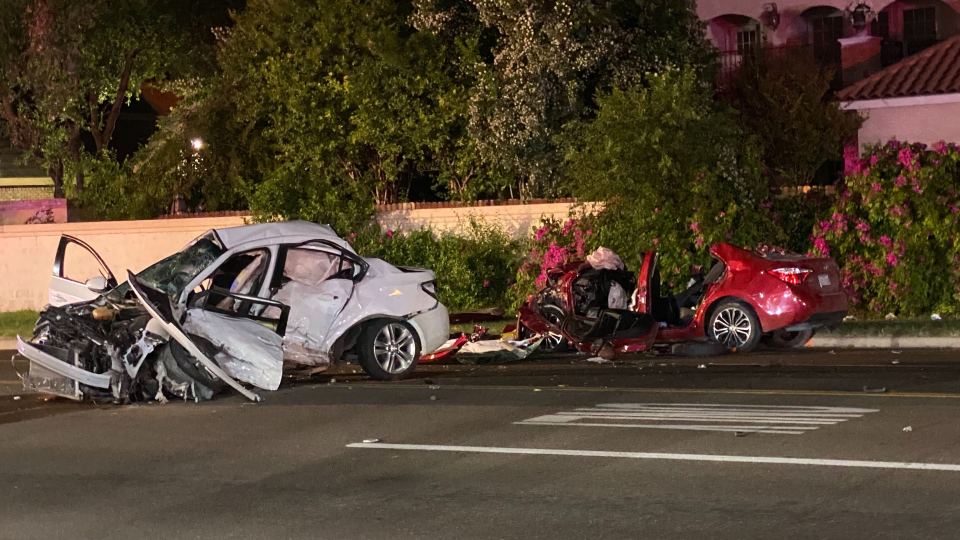 Mission, TX (8/17/2020) – A two-vehicle wreck left two people dead in Mission.
The accident happened at 2 Mile Line Road and Shary Road when a red Toyota collided into a white Chevy.
The driver of the Chevy, a 40-year-old woman, was killed.
A passenger in the Toyota, a 36-year-old man, was taken to the hospital, where he later died.
The driver of the Toyota, a 26-year-old man, was taken to the hospital for his injuries. Police suspect he was driving under the influence and witnesses say he was driving at high speeds. He is now in police custody.
Crash investigators will review all factors that may have led up to the accident and police reports will be made available in fourteen days.
The dangers of drunk driving are well known. The impairment caused by alcohol consumption frequently leads to devastating vehicle collisions which often result in incapacitating injuries and even deaths. Because the alleged drunk driver allegedly killed two people during the accident, the right to file two wrongful death claims by family members is substantial. To do so, it's important to consult legal counsel while you file your claim since insurance companies may trick you into settling with little to no money.
The best way to make sure you are treated fairly after your car accident is to hire a lawyer who knows the law and who is willing to fight to make sure that you are treated fairly.  Don't settle for just any lawyer.  Hire a lawyer who has the experience and resources necessary to take on an insurance company. At Sutliff & Stout that is exactly what we do.  Our Board Certified personal injury lawyers know how to hold the insurance companies accountable and get you the money you deserve. Contact us today (713) 987-7111 or fill out the case review form.
Source: Valley Central