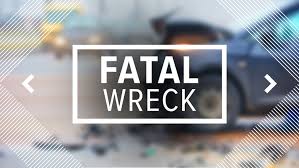 Temple, TX (4/13/2020) – A fatal vehicle accident left one dead in Temple early Saturday morning around 4 a.m.
The accident happened at the intersection of Airport Road and Village Way. The accident involved a passenger car and an 18-wheeler.
Airport Road was closed in the area and traffic was diverted to Adams Avenue.
Crash investigators will review all factors that may have led up to the accident and police reports will be made available in fourteen days.
Truck Accident Attorneys
After a trucking accident, some people wait too long to talk to an attorney. What people don't realize is that the trucking company and insurance company are not waiting around to gather evidence. Trucking companies and insurance companies regularly send investigators to the scene of the accident on the day of the collision to gather evidence to try to diminish the value of your claim.
It's important to remain protected at all costs. To contact an aggressive, qualified 18-wheeler accident attorney at our firm, we invite you to email us or text or call our office, Sutliff & Stout, anytime at 281-942-8694.
Source: KCEN TV