Whitesboro, TX (4/5/2021) – A father and his daughter were killed in a multi-vehicle crash Monday afternoon in Whitesboro.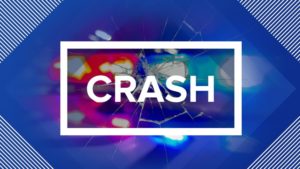 The accident happened on Highway 56 near Old Sanborn Ranch Road when a dump truck hit the rear of a car, causing it to crash with three other vehicles.
DPS says vehicles headed eastbound were stopped due to a school bus dropping off a student. That's when a dump truck going over a hill didn't stop in time and caused a chain-reaction crash with at least five other vehicles.
A man, Detective KC Robinson, 33, and his daughter, 6, were fatally killed after being hit by one of the vehicles.
Another person, 60-year-old Ruben Ramirez was sent to the hospital, where he later died.
The officer's wife was flown to a nearby hospital, where she remains in critical condition.
Crash investigators will review all factors that may have led to the accident, and police reports will be made available in fourteen days.
Truck Accident Lawyers, Sutliff & Stout
In a major collision like this, it is very important to hire an experienced truck accident lawyer to represent you if you were injured or a loved one was killed. Truck accidents can cause catastrophic injuries that require intensive medical treatment or lead to death. Because a dump truck failed to reduce its speed before coming up on incoming traffic, a family suffered two deaths and an injury, and another person was killed as a result of their injuries. Don't hesitate – contact a truck accident lawyer today for your fatal truck accident case.
If you or a loved one were involved in a truck accident, it is important to contact a legal expert to help you evaluate your options. Call (713) 405-1263 or send us an email to discuss your car accident injury case.
Source: KXII, The Legal Advocate
Our deepest condolences go out to the families of the victims of this horrible incident. Please click the "Remove Post" link if you would like this post removed. REMOVE POST