Houston, TX (7/20/2020) – One man is dead and two others are injured after a fiery, multi-vehicle wreck in northeast Harris County.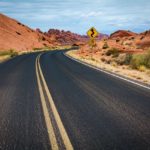 The accident happened Saturday night around 10 p.m. in the 8700 block of FM 1960 E near Atascocita Shores Drive. A Dodge Charger, occupied by a male driver and a female passenger, was headed towards the intersection when the driver failed to drive in a single lane. He crossed the westbound lanes of FM 1960 E, veered off the road, and struck a pole. He then crossed into the northbound lanes of Atascocita Shores Drive and hit the passenger side of a Toyota Tundra stopped at a red light.
The Charger then continued west and struck the front end of a Toyota Sequoia operated by a female driver and held an adult male and a juvenile female. After impact with the Sequoia, the Charger continued west across the southbound lanes of Atascocita Shores Drive, where it rolled and the passenger side of the Charger struck the concrete base of a light pole. The Charger came to rest in the grass on its roof in the southwest corner of the intersection and burst into the flames.
The driver of the Charger was pronounced dead once the flames were extinguished.
Witnesses pulled the female passenger from the Charger, but not the driver. She was taken via Life Flight helicopter to the hospital with serious injuries.
The driver of the Toyota Tundra was taken to a nearby hospital with serious injuries, where he remains in stable condition.
The occupants of the Toyota Sequoia were not injured.
Crash investigators will review all factors that may have led up to the accident and police reports will be made available in fourteen days.
If you or a loved one were involved in a wrongful death case, it is important to contact a legal expert to help you evaluate your options. Call (713) 405-1263 or send us an email to discuss your car accident injury case.
Source: Click2Houston