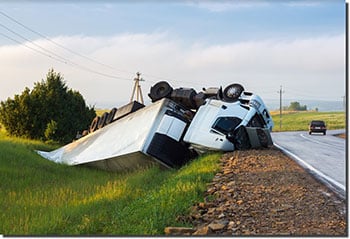 Giddings, TX (June 6, 2019) – Four children died in a Lee County crash involving two semi-trucks and a vehicle.
The car accident happened Wednesday around 3:45 p.m. on Highway 77 near Giddings, Texas. A Peterbilt truck towing a Drag Master was driving southbound on Highway 77 and lost control, traveling into the northbound lanes causing it to jackknife. A second Peterbilt truck towing a Drag Master was also traveling in the same direction.
A Nissan Pathfinder carrying five children was traveling northbound on Highway 77. The driver made an attempt to avoid hitting the jackknifed 18-wheeler on the highway but overcorrected and collided with the second semi-truck.
The driver has been identified as 26-year-old Chelsea Dawn Frances Olsen. She was transported to Dell Seton in critical condition.
Lilian Sue Wright, 6, was transported to Dell Children's in critical condition.
Lillian Castro, 13, was transported to Dell Children's Hospital where she later died.
Two children were ejected from the vehicle with three pronounced dead at the scene. The children were identified as three-year-old Daniella Castro; two-year-old Sebian Castro; and seven-year-old Trenton Ryan Wright. They were transported to the Travis County Medical Examiner's Office.
Authorities are trying to determine the relationship between everyone in the car.
According to DPS, one truck driver is from College Station and the other truck driver is from Bryan. They were not injured in the accident.
The highway was wet at the time of the collision, but it is undetermined if the weather played a role in the accident. Crash investigators will consider all factors and police reports will be made available in fourteen days.
If you or a loved one were involved in a truck accident, it is important to contact a legal expert to help you evaluate your options. Call (713) 987-7111 or send us an email to discuss your car accident injury case.
Our deepest condolences go out to the families of the victims of this horrible incident. If a family member would like the name of a person removed for any reason, please click the "Remove Post" link. REMOVE POST