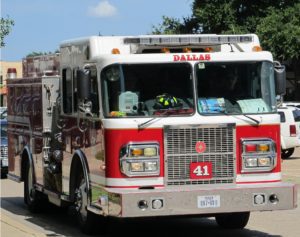 Arlington, Texas (July 10, 2022) – An apartment fire in Arlington left four people injured on Sunday morning. Three of the four were forced to jump from the second story to escape from the fire. The final injury was in one of the responding firefighters, who suffered an injury due to heat.
Chief Pedro Arevalo of the Arlington Fire Department said they had to contact a rehab unit to come out and support the department as they battled the flames and the heat. The rehab unit works to keep firefighter hydrated through IVs and offers them a place to cool down after battling a fire.
In total, officials estimate that four to eight families were displaced due to the fire at the complex. Additionally, three units were burned in the incident. The exact cause of the fire is still under investigation.
Burn Lawyers
In the United States in 2009, thousands of people are killed every year due to some type of fire-related incident and significantly more people sustain burn-related injuries. Many burn injuries and deaths in Houston, Texas are due to the carelessness or recklessness of others.
According to the American Burn Association, burn victims make up over 700,000 trips to the hospital emergency rooms each year and of those visits over 45,000 of those individuals require hospitalization.
If you or your loved one were a victim of a burn injury due to negligence, it's important to contact legal assistance. The aggressive burn injury lawyers at Sutliff & Stout can protect you from further damage. We understand the taxing and tiresome process of healing and you shouldn't suffer through your burn injuries alone. For a free consultation, contact (713) 987-7111 and someone from our firm will be in touch.
Source: Fox 4 News