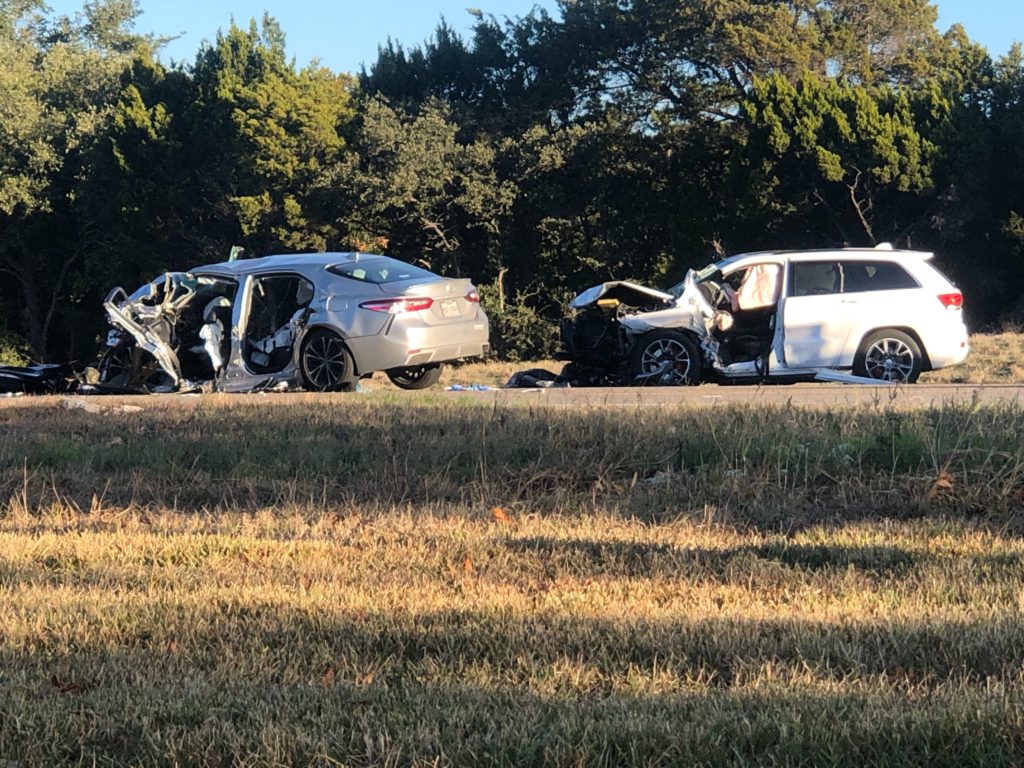 Austin, TX (12/6/2019) – Early this morning four people were injured after a crash on Texas 71 West in Austin.
The car accident happened around 6:53 a.m. on the 8700 block of Texas 71 West near the intersection of Covered Bridge Drive. A gray Toyota Camry, driven by 27-year-old Cody Allen Faust, was traveling east when he veered into westbound lanes and struck a white Jeep Grand Cherokee head on. The two-vehicle collision trapped three people inside their vehicle and they were rescued by STAR Flight.
Faust was transported to Dell Seton Medical Center, where he later died.
The others that were injured were taken to St. David's South Austin Medical Center with critical, life-threatening injuries.
The fourth person is described as a man in his 60s. He was transported to the hospital with serious injuries.
Crash investigators will review all factors that may have led up to the accident and police reports will be made available in fourteen days.
Personal injuries are a common result of major car accidents. It can cost the parties involved thousands in property damage and medical bills. After an accident, hiring a personal injury lawyer will guide you through the process and represent you when negotiating with the insurance company.
If you or a loved one were involved in a car accident, it is important to contact a legal expert to help you evaluate your options. Call (713) 987-7111 or send us an email to discuss your car accident injury case.
Our deepest condolences go out to the families of the victims of this horrible incident. If a family member would like the name of a person removed for any reason, please click the "Remove Post" link. REMOVE POST