Hempstead, TX (7/27/2021) – Four pedestrians, all family, are now hospitalized after being hit by a vehicle Monday night.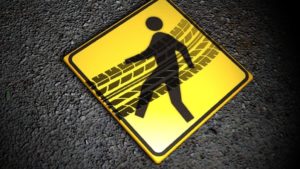 The accident happened around 9:30 p.m. on Austin Street near 6th Street. A Chevy Suburban was headed eastbound when the driver, a 62-year-old man, collided into the four pedestrians. He struck two adult women and two children.
The two women, ages 26 and 24, were taken to the hospital via LifeFlight in critical condition. One of the women is pregnant.
A 5-year-old was also flown to the hospital. A 1-year-old was taken to the hospital in an ambulance.
Hempstead police arrested 62-year-old Jose Carmen Sierra Gasca for suspicion of operating a motor vehicle while intoxicated. He was booked into the Waller County Jail.
Crash investigators will review all factors that may have led up to the accident and police reports will be made available in fourteen days.
Pedestrian Accident Attorneys
According to the NHTSA, there was more than a 3% increase in the number of pedestrians killed in traffic crashes in 2018, totaling 6,283 deaths. These kinds of accidents are just one of many that occur all throughout Texas. If you live in Houston or the surrounding areas and your loved one was involved in an accident, the experienced lawyers at Sutliff & Stout can help you understand how much your lawsuit is worth.
Following a fatal pedestrian accident, victims and families of victims may find the claim process difficult. More often than not, the insurance claim adjuster will do what they can to make the claims process harder on you to benefit the insurance company. They might try to get you to admit it was your fault or convince you to accept a low-ball settlement. To avoid this frustrating process, contact a personal injury lawyer to file your claim. We're on your side and we will do what we can to make sure you're protected.
To schedule a free and confidential consultation about how much your personal injury claim is worth, please call our office anytime at 713-405-1263.
Source: ABC 13