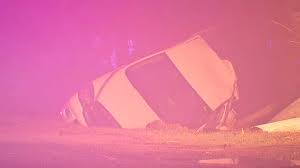 Houston, TX (4/22/2020) – Four people, two children included, were hospitalized Sunday morning after a fiery crash into a gas pipeline in north Houston.
The crash happened in the 4600 block of East Mount Houston Road, just west of the Eastex Freeway.
Four people were in a vehicle headed west when the driver veered over the centerline, overcorrected, and ended up in a ditch that ultimately hit a 2-inch pipe.
Four people were taken to the hospital after flames erupted from the pipe after the crash.
Alcohol may or may not have been involved in the crash. CenterPoint Energy was called in to restore power.
Crash investigators will review all factors that may have led up to the accident and police reports will be made available in fourteen days.
Pipeline Accident Lawyers
In the United States, since 1986, pipeline accidents have killed more than 500 people, injured over 4,000 people, and cost over $7 billion in property damage. Out of the 772 pipeline incidents rated as "serious" in the U.S. from 1999-2018, 102 of those happened in Texas. Looking at "significant" incidents, there were 5,712 in the U.S. and 1,210 of those occurred in Texas.
If you've been injured in a pipeline explosion, you need a personal injury lawyer fighting for you. Act now to get the representation you need and to increase your chances of obtaining a full recovery.
To schedule a free consultation with no strings attached, please send us a message, call our law firm directly, or stop by our office in person. We look forward to discussing your case and answering your questions.
Source: ABC 13