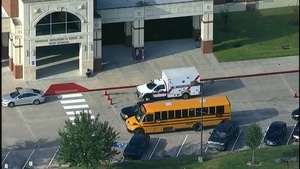 Houston, TX (11/25/2019) – A school bus crash left four Aldine ISD students hospitalized early Friday morning.
The accident happened around 7:30 a.m. at W. Mt. Houston and Veterans Memorial Drive. According to the district, a vehicle was leaving McDonald's when a truck collided into the vehicle. That vehicle then hit another car before spinning into the school bus.
Four students were taken to Houston Northwest Hospital for treatment of non-serious, non-life-threatening injuries.
The truck driver fled the scene.
Crash investigators will review all factors that may have led up to the accident and police reports will be made available in fourteen days.
Houston Car Accident Lawyers
Collisions involving school buses are a serious matter, since injuries among children can result in life-threatening consequences. In fact, according to the NHTSA, of the 320,874 fatal more vehicle crashes from 2007 to 2016, 1,147 of those crashes were school-transportation-related. While the students mentioned above were reportedly not injured to a life-threatening degree, it's important for drivers to stay alert when children are present on the road so as to avoid becoming a fatality.
School transportation collisions are just one of many types of collisions attorneys Sutliff and Stout represent. At Sutliff & Stout, our personal injury attorneys are guided by a singular belief: That access to competent legal representation is a fundamental right. If you or a loved has been seriously injured, we want to help. If you need to discuss a rear-end accident case with a personal injury lawyer from Sutliff & Stout, Injury & Accident Law Firm feel free to give us a call at (713) 987-7111 or contact us online.
Source: ABC13