Ector County, TX (10/20/2020) – Three people were killed in a four-vehicle wreck that occurred Tuesday morning.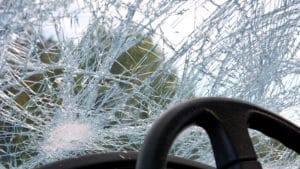 The accident happened just after 7 a.m. on FM 181. A GMC Terrain driven by 25-year-old Marlene Olivas was headed south on FM 181 when she crossed the center stripe and drove on the wrong side of the road. Three other vehicles were driving north at the same time. The GMC sideswiped two of the three vehicles before hitting a truck driven by 30-year-old Glenn Juarez.
Both Olivas and her 9 month old passenger were killed at the scene.
Juarez was also killed at the scene.
None of the other drivers or passengers were injured.
Sideswipe Accident Lawyers
Sideswipe accidents on an interstate highway can be deadly, because the reaction of many drivers is to immediately correct their action or move away from the car that is impacting them. Often, this knee-jerk reaction causes the driver to jerk the wheel and lose control, causing head-on or rear-end collisions, and in the worst scenarios, the car to flip over.
For the case above, a sideswipe crash led to a three-vehicle accident and the deaths of three people, including a 9-month-old infant. Because of this, the family of the victims that were killed have a right to file a wrongful death claim against Olivas. If you would like to discuss your injury and accident case with a car accident lawyer from Sutliff & Stout, Injury & Accident Law Firm feel free to give us a call at (713) 987-7111 or send us an email to discuss your claim.
Source: News West 9
Our deepest condolences go out to the families of the victims of this horrible incident. Please click the "Remove Post" link if you would like this post removed. REMOVE POST