Smith County, TX (3/1/2021) – A woman was killed in a fatal two-vehicle head-on collision Saturday night on State Highway 31.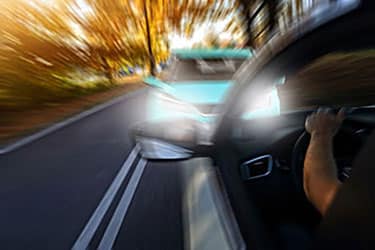 The accident happened around 10:42 p.m. Patrianna Damrye Pettigrew, , was driving her Toyota Camry west on SH 31 when she lost control and traveled into oncoming traffic. She struck a Chevrolet 1500 that was traveling east head-on.
Pettigrew was killed at the scene.
Pettigrew's passenger, 20-year-old Talia Janae Smith, was taken to the hospital in critical condition.
The driver of the pickup, Logan Qualls, 18, was also transported to the hospital for treatment of his injuries.
Crash investigators will review all factors that may have led up to the accident and police reports will be made available in fourteen days.
Head-On Collision Lawyers
After run-off-road accidents, head-on car accidents are at the top of the list for producing debilitating injuries and death. Although head-on accidents are rare, they still account for around 13 percent of car accidents in rural areas. The outcome is often severe traumatic brain injuries and spinal cord injuries because of momentum. When two vehicles travel towards each other at a high velocity, the force of impact is almost doubled, causing the victim's body to be thrown forward suddenly. This can result in the victim hitting their head hard on the car's interior, or their body might sustain serious airbag or seatbelt injuries.
According to an NTSB report, head-on collisions, also identified as wrong-way collisions, account for only 3 percent of accidents on roadways, but they are more likely to result in fatal and serious injuries than any other types of accidents. The severity of oncoming collisions, much like the case above, is why hiring an attorney is essential; lawyers will be able to effectively determine who is at-fault, along with taking the lead on all matters regarding insurance claims, demand letters, settlements, and other legalities. Call car accident lawyers Sutliff & Stout so you can be fairly represented for your car accident case.
Source: KLTV, Tyler Paper
Our deepest condolences go out to the families of the victims of this horrible incident. Please click the "Remove Post" link if you would like this post removed. REMOVE POST