Houston, TX (2/18/2021) – Two small children have been injured in a car accident in southwest Houston that police say was caused by a driver traveling at high speeds of 100 miles per hour.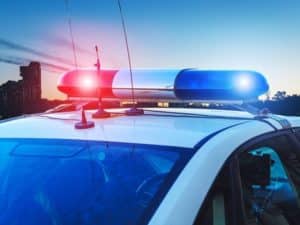 The wreck happened Tuesday around 10:30 a.m. in the 5000 block of S. Braeswood near S. Rice.
Houston police assistant chief Ben Tien said that an officer checking speeds by radar on the South Loop near the Braeswood exit spotted the car traveling at nearly 100 mph. The officer attempted to catch the car, but lost sight of it. The car crashed into a tree shortly after.
Police say there were three occupants in the car: the driver and two children without car seats. All occupants were taken to the hospital.
One of the children, a 1-year-old is in critical condition and was taken into surgery. The other child, a 3-year-old, and the driver both suffered non-life-threatening injuries, police stated.
The police have not released the names of those involved. This car accident investigation is ongoing.
Houston Speeding Car Lawyers
In Houston, thousands of individuals are hurt in high-speed car accidents each year. Despite the knowledge that speeding is dangerous, speed remains one of the leading causes of car accidents. Speeding not only increases the likelihood of crashing but also substantially furthers the risk for catastrophic injuries or death among victims.
Drivers who don't comply with speeding laws and cause an accident that harms innocent people must be held liable for their misconduct. If you're ready to work with a Houston car crash lawyer you can trust, reach out to Sutliff & Stout for help recovering your losses.
Source: ABC 13