Houston, Texas (Sept. 15, 2022) –  A child was struck by a moving vehicle near the 14600 block of Ella Boulevard in Houston Thursday night. The suspect then fled the scene, but was taken into custody by local police shortly after.
The 2-year-old boy was rushed to a local hospital following the accident. The driver is being charged with failure to stop and render aid.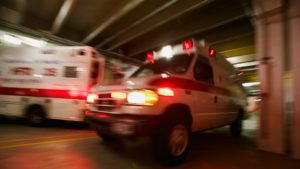 Police are unsure what caused the accident, but an investigation is ongoing.
Personal Injury Lawyers
Watching your child experience an injury as a result of another person's negligence is extremely traumatic. No child should ever have to suffer, especially if the accident that caused their injury was avoidable. As a parent, you want the best for your child and will do anything to help them experience the best life possible. That's why when your child is injured, you need the help of a compassionate attorney who will fight for you.
If you're in the Houston, Texas area and your child has experienced injuries, the team at Sutliff & Stout Injury and Accident Law Firm is here for you. We believe everyone deserves competent legal counsel and we will walk by your side every step of the way to provide you with just that. To schedule your free consultation, call our office at 713-405-1263 or fill out our online contact form today.
Source: ABC 13