Houston, Texas (September 29, 2022) – Houston Police are reporting that a man has been killed after being struck by two vehicles late Wednesday evening.
The man reportedly was walking on the Southwest freeway, traveling northbound near West Park Drive. The first car that hit him did not stop, and continued on. The second vehicle that struck the man pulled over and is cooperating with police.
Officials say there were no signs of intoxication in the second driver. Police have yet to release the identity of the victim. The investigation is ongoing as police search for the driver of the first vehicle.
Hit-and-Run Accident Lawyers
Hit and runs are among the most common accidents that we see and often involve claims that take extensive investigation to resolve. This is because when someone leaves the scene, it's difficult to locate the runner as well as proving the victim was struck.
In Texas, if you were involved in a hit and run and you are unable to locate the at-fault driver, you can make a claim against your UM/UIM insurance carrier. However, before your insurance company will pay the claim, you must prove that you were actually struck by another vehicle. If you cannot make this showing then your insurance company is not legally obligated to pay under your policy.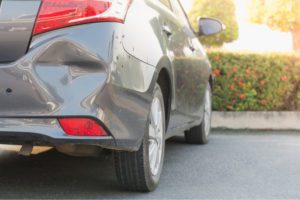 Death is one of the deadliest results to come from a car accident. It involves damages such as pain and suffering, funeral expenses, and even loss of inheritance. Because these damages can be devastating, it is important to have an experienced lawyer handling the case who understands the damages of wrongful death. Call car accident attorneys Sutliff & Stout at (713) 405-1263 or send us an email to discuss your car accident injury case.
Source: KHOU
Our deepest condolences go out to the families of the victims of this horrible incident. Please click the "Remove Post" link if you would like this post removed. REMOVE POST