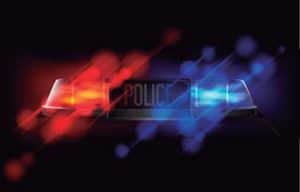 Houston, TX (Aug. 18, 2022) – An officer with the Houston Police Department is in the hospital after being struck by an alleged intoxicated driver.
The incident, which happened in the 12800 block of s Post Oak Road, occurred at roughly 5 a.m. Thursday morning.
The officer was responding to a previous crash and was attempting to block a lane of traffic when he was struck. He was inside his vehicle, with the lights on, at the time of the crash.
Officials say the HPD officer was taken to a local hospital for injuries to his back and legs. Further details have yet to be released but they say he is expected to recover.
Responding officers determined on the scene that the driver who hit the HPD vehicle was impaired.
Sutliff & Stout Car Accident Lawyers
According to Texas law, an Intoxication Assault involves a person who commits an offense if the person, by accident or mistake, operates a motor vehicle in a public place while intoxicated, by reason of that intoxication causes serious bodily injury to another.
Because a person was left injured, and the driver is seen to be negligent while behind the wheel, it's important to seek legal assistance. An attorney can best represent you, negotiate settlements, and deal with insurance claims as you navigate your accident and personal injury recovery. If you or a loved one were involved in an accident, immediately contact a legal expert to help you evaluate your options. Call personal injury attorneys Sutliff & Stout at (713) 405-1263 or send us an email to discuss your car accident injury case.
Source: Fox 26