West, TX (2/17/2021) – An 18-wheeler jackknifed on I-35 and led to road closures.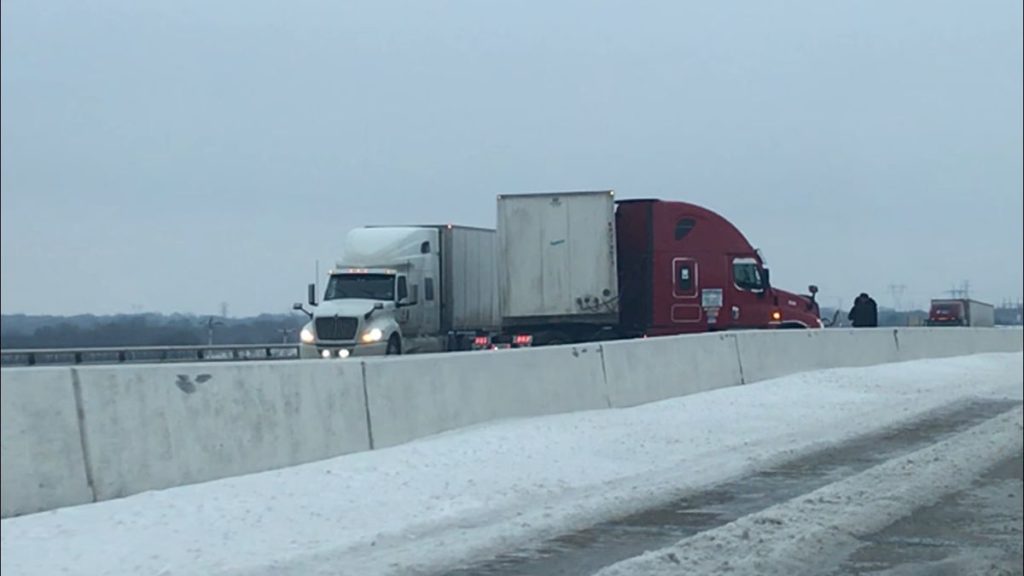 The accident happened at the Ross Road bridge on I-35 in the West area. Authorities say a jackknifed 18-wheeler hit the inside concrete wall of the interstate in the northbound lanes near mile marker 346.
Crews, including sand trucks, were dispatched to treat that stretch of I-35 due to several wrecks being reported in the area.
The northbound lanes of I-35 were closed but reopened Wednesday night.
Jackknife Accidents
Jackknife accidents occur when a tractor towing a trailer folds resembling the angle of a folding knife. This happens when a truck driver is speeding and slams the brakes while going too fast on a curve or a slippery road. The trailer swings out to the side and causes the tractor to overturn. In this case, the truck driver was operating in severe winter weather conditions and the slippery road led to the jackknife incident.
If you or a loved one were involved in a truck accident, it is important to contact a legal expert to help you evaluate your options. Call (713) 987-7111 or send us an email to discuss your car accident injury case.
Source: KWTX