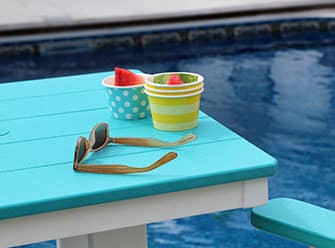 Its summertime and we are all familiar with the Texas heat. Most of us are ready to hang out with friends and jump in the pool to cool off. It is easy to think about the fun and excitement of having a pool party, but it is important to consider pool safety during this season.
The recent death of country music star Granger Smith mourning the loss of his 3-year-old son, after he drowned in a family pool in Texas, has brought national attention to pool dangers. In most cases when we think of swimming pool accidents we consider children drowning.
Drowning is the leading cause of unintentional deaths of children ages 1 to 4. According to the Texas Drowning Prevention Alliance, drowning is the second leading cause of death among children under the age of 14 years old.
As of May, Texas reported 91 children who drowned. In Travis County, there has been at least 12 children and Harris County reported eight children drowning. These number continues to climb as we are in the early parts of the summer season.
Most children drownings happen in a residential pool whether it is the family member (parent/owner) or someone close to the family. Children can drown in less than 2 inches of water. Drowning accidents happens silently and quickly. These accidents occur due to the lack of supervision. This may range from doors unlocked and children going to the pool or children not wearing floating devices and return to the water. There have been many instances when parents take off the child's floating devices, everyone goes into the house, but the child sneaks out to go back to the pool and is found submerged in the water.
Recommended following tips:
Take swimming lessons. Basic swimming skills can reduce the risk of drowning for anyone at any age.
Learn CPR. Adults knowing CPR can make the difference between a life and death circumstance.
Adult supervision. It is imperative to have a non-distracted adult watch the children at the pool. If there is more than one adult take shifts to watch the children.
Life jackets: Children should wear life jackets or floating devices at all times while near the pool.
Door alarms. Alarms can be placed on doors and gates near the pool which will alert an adult to check on the surroundings.
One thing that goes overlooked is adult drownings. For adults, drowning is the fifth leading cause of accidental death. Alcohol impairment or intoxication can increase your chances of drowning. Adult drownings usually occur hanging out at the pool or natural water areas such as lakes, rivers, and oceans. According to the Center for Disease Control and Prevention, 70% of deaths associated with water recreation involve alcohol. Last month, a Texas State University student drowned during a pool party at an apartment complex. The new station reported that the victim's friend lost track of her and her drowning went unnoticed for a short period of time. Weeks later, Ryan Hyman was tubing with friends at the San Marcos River, when he showed signs of difficulty swimming and disappeared under the water. It was undetermined if alcohol was a factor at the time of the incident.
Alcohol impairs balance, coordination, and judgment which makes it difficult to swim even if you know how. Alcohol delays one's ability to function normally. Therefore, if you are hanging out with friends at the pool or at the beach, make sure there is an adult that is not drinking. This person should be sober and coherent in case there is an emergency situation.
Although any accidental death is a tragedy, if there is any negligence that may have led to the drowning of a loved one it is important to consult with a drowning accident lawyer to review your situation. Every case is unique and it never hurts to discuss with a trusted advisor.
The Texas Drowning Prevention Alliance is a non-profit organization that provides water safety resources to health care settings, schools, and community settings to prevent drowning.
Resources:
https://www.cbsnews.com/news/granger-smith-son-death-river-kelly-smith-puts-spotlight-on-drownings-2019-06-07/
http://www.fox7austin.com/news/local-news/student-at-texas-state-university-drowns-during-pool-party
https://www.statesman.com/news/20190617/26-year-old-austin-man-on-tubing-trip-found-dead-in-san-marcos-river
https://www.cdc.gov/homeandrecreationalsafety/water-safety/waterinjuries-factsheet.html