El Paso, Texas (Nov. 28, 2022) – James Earl Cox, a 61-year-old man from El Paso, was killed in a head-on car crash on U.S. 62/180.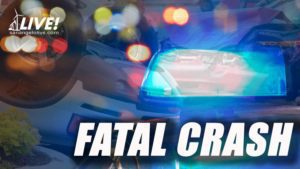 The man was struck head-on by 24-year-old Roberto Zamorano. Zamorano was attempting to pass in a no-passing zone at the time of the accident, striking and killing Cox.
Zamorano was also injured in the accident, but the extent of his injuries was not made public. 
Head-On Collision Lawyers
Head-on collisions are more severe than minor fender benders or other types of car accidents. The injuries that result from head-on collisions are often serious and require immediate medical attention. The most common head-on accident injuries include traumatic brain injuries, spinal cord injuries, whiplash, and many more. In this case, it resulted in the wrongful death of a man. Cox's family may be entitled to a wrongful death settlement, given the situation. 
At Sutliff & Stout, our Board-certified personal injury lawyers have won millions of dollars in settlements. We are ready to represent you in your injury case. To schedule your free case review, call our office at 713-405-1263 or fill out our online contact form today. 
Source: KTSM
Our deepest condolences go out to the families of the victims of this horrible incident. Please click the "Remove Post" link if you would like this post removed. REMOVE POST