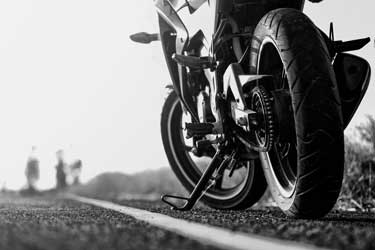 El Paso, TX (10/28/2019) – Former Americas High School football player Jeremy Andrew Landavazo is now dead after colliding with a car on Wednesday around 7 p.m.
The motorcycle and car collision happened in the 12100 block of Pellicano. Christopher Madrid, 38, was driving a 2019 Nissan Altima east on Pellicano when he made a left turn into the America High School parking lot.
He failed to yield to the right of way to a westbound motorcycle driven by Landavazo, 20, and the two collided.
Landavazo was taken to Del Sol hospital, where he passed away Thursday morning around 12:30 a.m.
Source: El Paso Times
Fatal Accident Investigation
Crash investigators will review all factors that may have led up to the accident. Fatal accidents require an in-depth investigation called substantial crash investigation. This kind of investigation involves authorities, Accident Reconstructionalists, and even a law firm if contacted. The investigation includes recording detailed information regarding the accident, such as position of the vehicles, interviews, photographs, and vulnerable evidence such as oil and gasoline spills.

Motorcycle Accidents
In 2013, an estimated 88,000 suffered injuries in motorcycle accidents, which constituted four percent of all traffic-related injuries.
The most dangerous situation for motorcyclists to be in are when cars are making a left-hand turn, which is the situation Landavazo was described in. Accidents involving a motorcycle and a car account for 42 percent of these kinds of accidents.
The smaller size of the motorcycle makes it more vulnerable to be hit by a moving car. The car usually strikes the motorcycle when the motorcycle is going through an intersection, passes a car, or attempting to overtake the car.
Other kinds of motorcycle accidents include lane splitting, head-on collisions, and road hazards.

Why Should I Hire A Motorcycle Accident Lawyer?
Each person or family afflicted has a right to file a claim, whether it be property damage, personal injury or wrongful death. The Landavazo family may be entitled to a wrongful death claim. The family members involved have a right to be compensated for damages including funeral expenses, pain and suffering, and mental anguish.
If an insurance company is making it difficult to receive payment of your claim, or a person's insurance is substantial, hiring a lawyer is in your best interest. If your situation requires a lawyer, it's best to hire one as soon as possible since legal professionals know the logistics of insurance companies that non-legal persons may not be aware of.
In addition, hiring a lawyer will bring the best results for compensation. When you allow a lawyer to take control of your claim, your chance of fair treatment will increase significantly.
If you or a loved one were involved in a motorcycle accident, it is important to contact a legal expert to help you evaluate your options. Call Houston motorcycle accident lawyers Sutliff & Stout at (713) 987-7111 or send us an email to discuss your motorcycle or car accident injury case.
Our deepest condolences go out to the families of the victims of this horrible incident. If a family member would like the name of a person removed for any reason, please click the "Remove Post" link. REMOVE POST