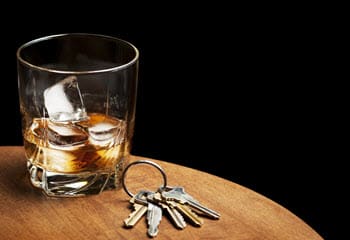 Houston, TX (10/29/2019) – A man is now behind bars after allegedly causing a crash that resulted in a 10-year-old girl's death on Sunday, October 27.
Delliah Gonzales was riding eastbound on I-10 in a Honda Civic with mom Hillery, and mom's friend Stephanie when Felix Vega, 37, rear-ended the vehicle. The Honda crashed into another car.
She was rushed to Texas Children's Hospital in critical condition, where she later died on Monday.
Vega was allegedly intoxicated during the crash. He was charged with second-degree felony intoxication manslaughter. If convicted, he faces up to 20 years in prison.
While liability seems to rest wholly on Vega, an investigation into what caused the accident is ongoing.
Officials will need to know the factors that have caused the accident, such as blood-alcohol levels of Vega, and, especially, the time he attempted to stop the vehicle. Interviews will also be conducted as part of the substantial crash investigation.
Intoxication Manslaughter
According to the latest data from Texas Department of Transportation from 2015, there were 960 fatalities in crashes involving DUI, one of the highest in the nation. Additionally with DUI's, intoxication manslaughter may be charged.
In most cases, such as the one above, intoxication manslaughter occurs when an innocent victim is killed by the drunk driver, and the driver remains unscathed by the accident.
In Texas, the minimum penalties for intoxication manslaughter are fines no greater than $10,000, two to twenty years in the Texas Department of Corrections; a minimum of 120 days in jail as a condition of probation, if granted; and 240 to 800 hours of community service.
Houston Wrongful Death Attorney
The family of the little girl may be entitled to a wrongful death claim due to the harrowing acts of Felix Vega. They may be compensated for damages such as funeral expenses, medicals costs, and emotional loss.
It's important to contact a wrongful death attorney during a heartbreaking loss since they have the resources to help you.
If you live in Houston or the surrounding areas and were involved in an accident, the experienced personal injury lawyers at Sutliff & Stout can help you understand how much your wrongful death lawsuit is worth.
To schedule a free and confidential consultation about how much your personal injury claim or wrongful death claim is worth, please call or text our office anytime at 281-853-8446.
Source: Houston Chronicle
Our deepest condolences go out to the families of the victims of this horrible incident. If a family member would like the name of a person removed for any reason, please click the "Remove Post" link. REMOVE POST