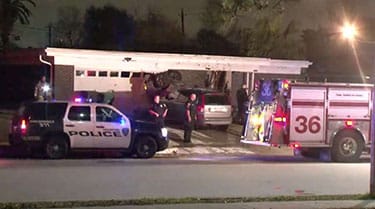 Houston (February 4, 2019) – A man died Saturday morning after crashing into a home in southeast Houston.
Authorities say the driver of the SUV was driving at a high-rate of speed and ran a stop sign. The driver collided into two parked vehicles and some rocks when he went airborne crashing into the house. The car caught on fire damaging the front part of the house.
The man died at the scene.
The homeowner was able to escape without injury.
Investigators were determining whether the man was intoxicated during the crash.
If you or a loved one were involved in a car accident, it is important to contact a legal expert to help you evaluate your options. Call (713) 987-7111 or send us an email to discuss your car accident injury case.
Source: ABC 13 and Houston Chronicle
If a family member would like the name of a person removed for any reason, please click the "Remove Post" link. REMOVE POST