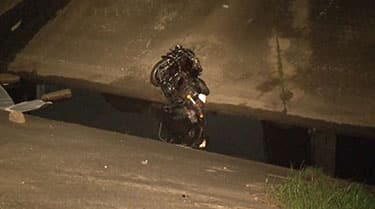 Houston (February 21, 2019) – Late Wednesday night a man crashed his motorcycle leaving him in critical condition.
The accident occurred Wednesday at 11:15 p.m. near the 9500 block of Louetta Road.
According to authorities, there were three motorcycle riders traveling eastbound when one rider failed to drive in a single lane and struck the center median.
The man fell off the motorcycle sustaining serious injuries. The victim was taken by Life Flight to Memorial Hermann and remains in critical condition.
Authorities mentioned that speed did not appear to be a factor for the collision. There were no other people involved in the accident. The crash remains under investigation and police reports will be made available in ten days.
If you or a loved one were involved in a car accident, it is important to contact a legal expert to help you evaluate your options. Call (713) 987-7111 or send us an email send us an email to discuss your car accident injury case.
Source: Houston Chronicle
If a family member would like the name of a person removed for any reason, please click the "Remove Post" link. REMOVE POST